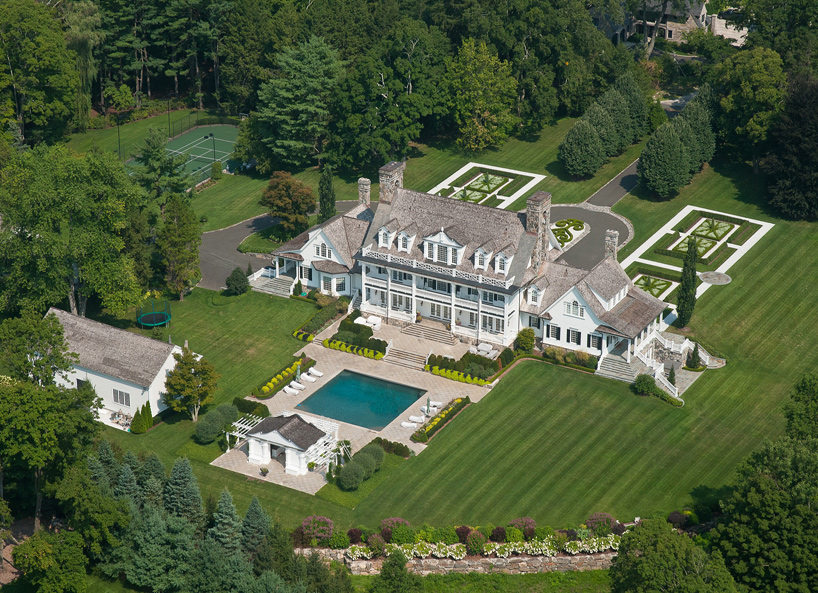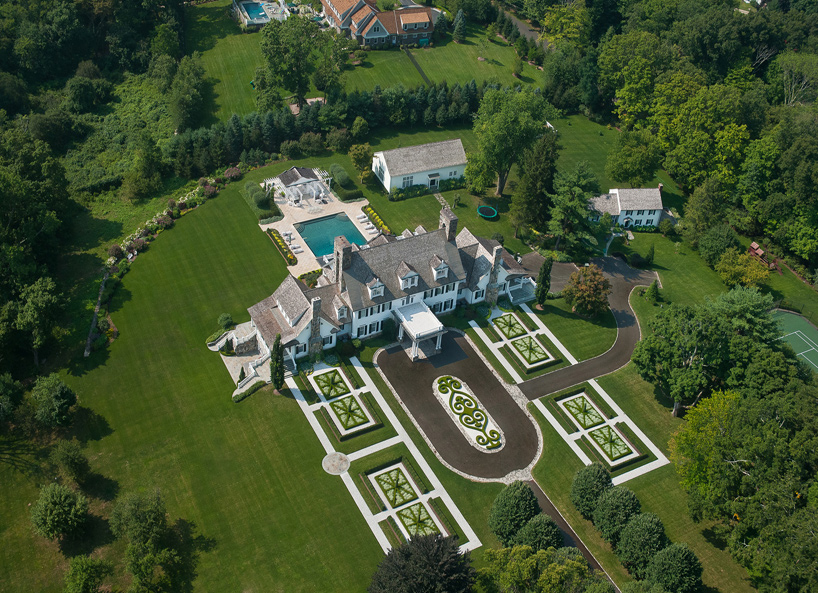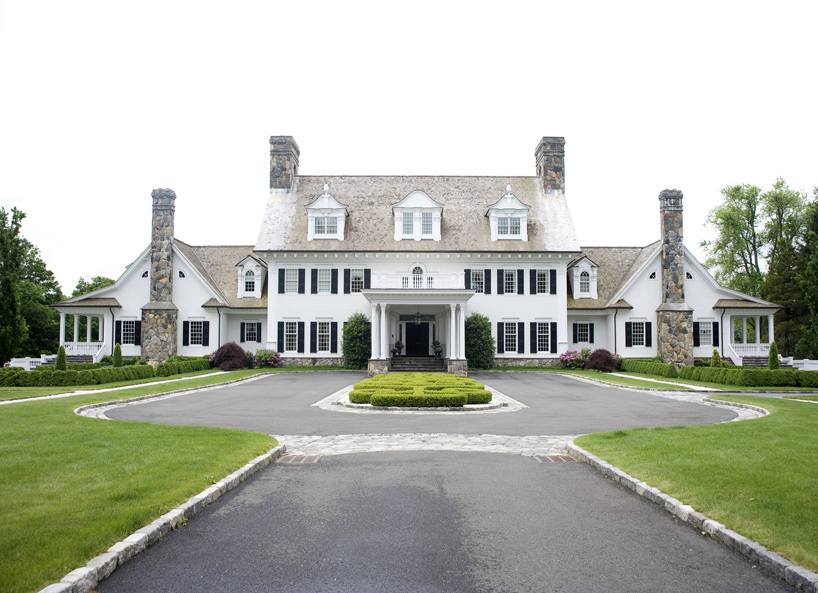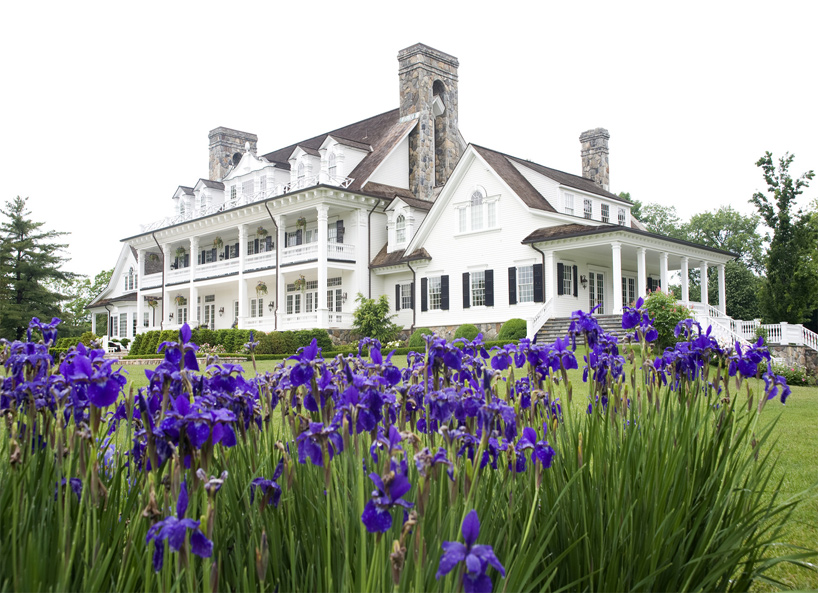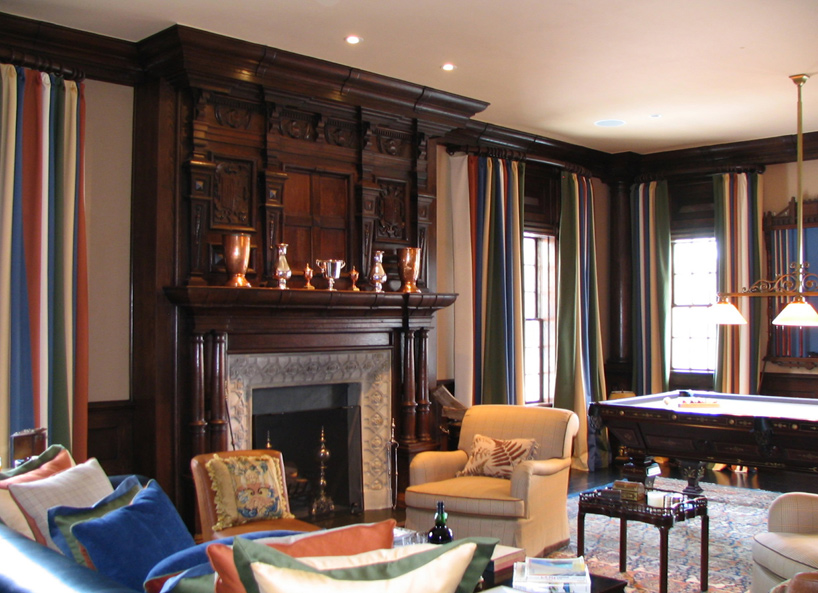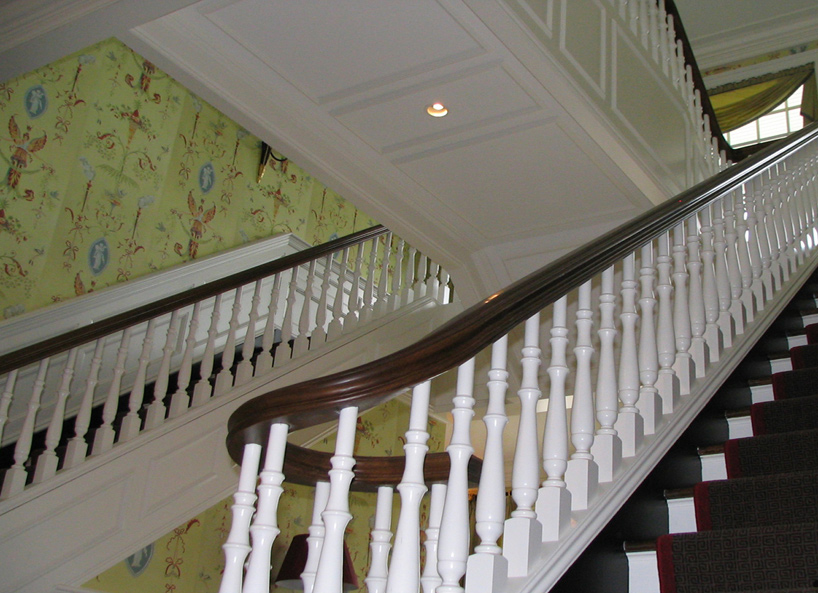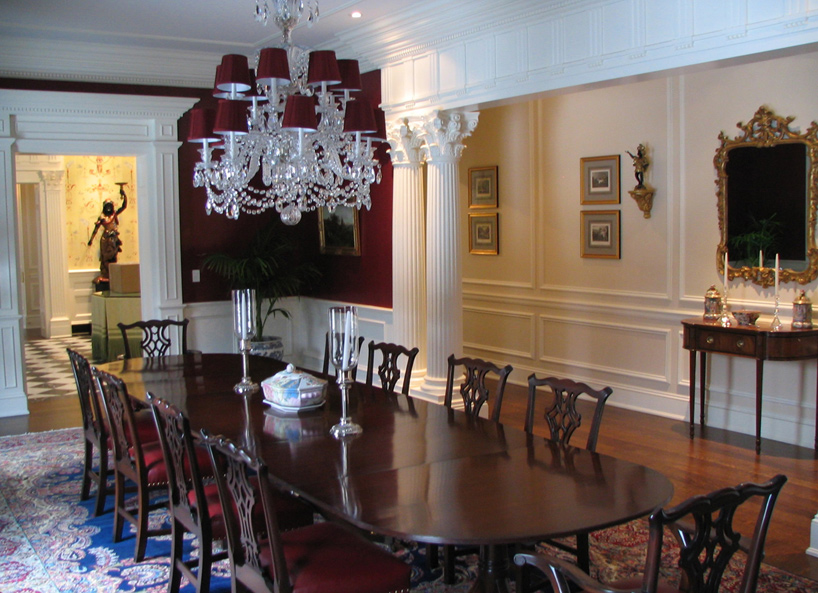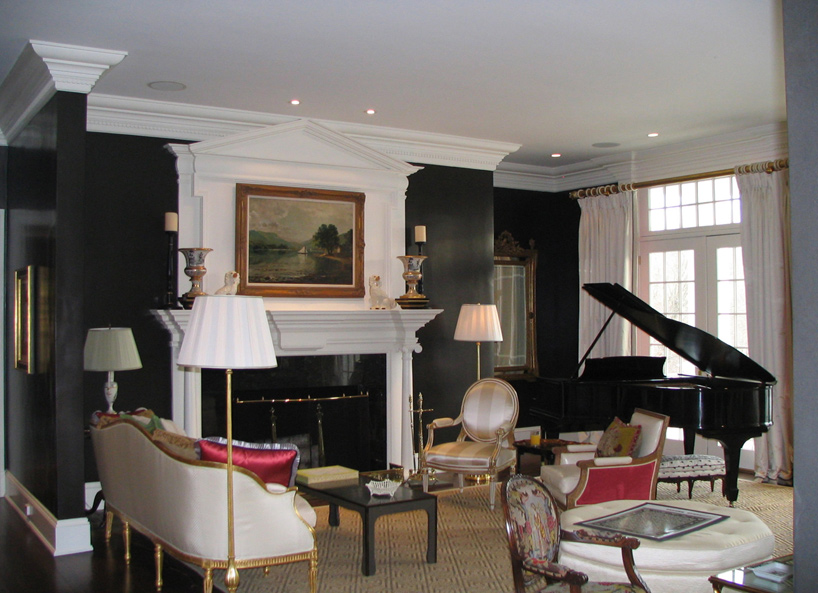 Of all of the 'revival' styles created in the 19th century, the colonial revival is probably the most ubiquitous. Seen in virtually every town in the country it is what most people think of as the most American style of architecture. It can range from the common builders colonials found in most developments to more grand versions found in the northeast. However, the greatest flourishing of the style can be found in the post-bellum South where the large plantations allowed the style to spread out over the landscape. Characterized by formal symmetrical facades with a center hall entryway, these houses are mostly clad in white clapboard with shuttered windows.

The house is set way back off of the road, and is entered through an allee of Silver Linden trees hand selected by Marchese. A majestic front courtyard leads to a capacious Porte couchere flanked by boxwood-sculpted parterres. The entire five-part composition is placed on a 3-foot high stone plinth, typical of the South, and is defined further by the six massive stone chimneys and side flanking stone staircases. Designed for total privacy from the street and neighbors, the rear yard features a 40-foot square pool framed by a delightfully whimsical pool-house, and an authentic 1810 Quaker meeting hall which was on the site originally and was restored and relocated as part of the project. The clients, who entertain grandly, frequently use it as a party barn. The house is laid out in the classic center-hall colonial manner with large 2-story stacked open southern-facing porches typical of a plantation home, as is the neo-classical exterior detailing. A 14-car garage is hidden under the main house and is entered by on discrete door on the lower side level.

On this rolling high North Country site, Marchese has created, from the grand entrance to the lavish interiors to the expansive but private outdoor entertaining spaces, a gracious home which brings true Southern charm to Greenwich.