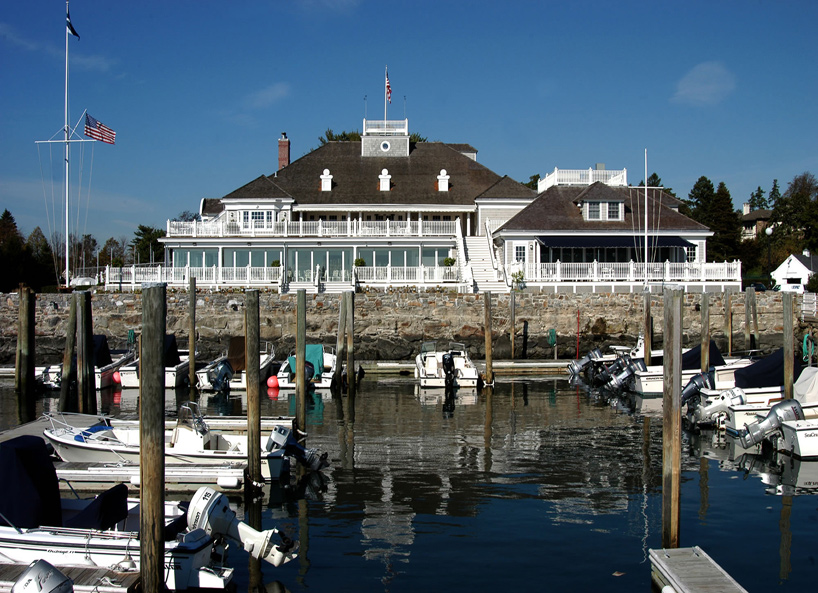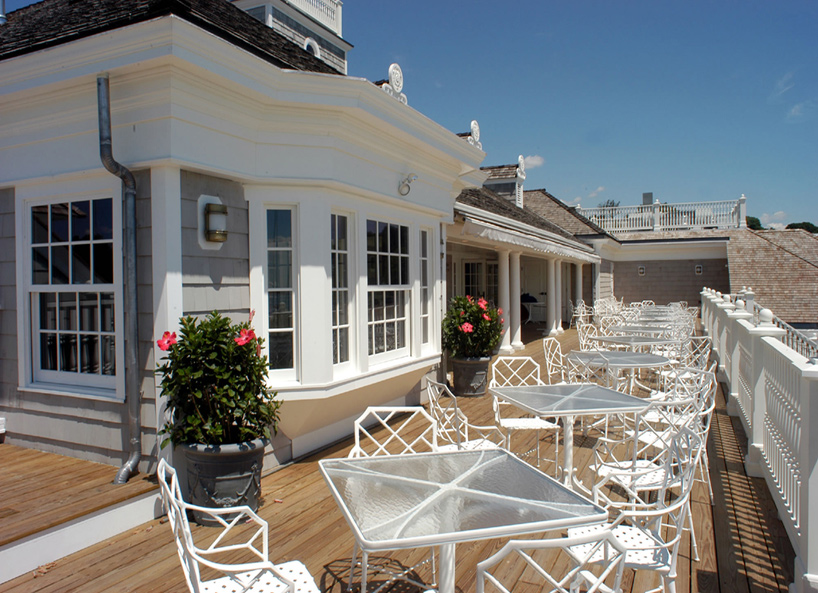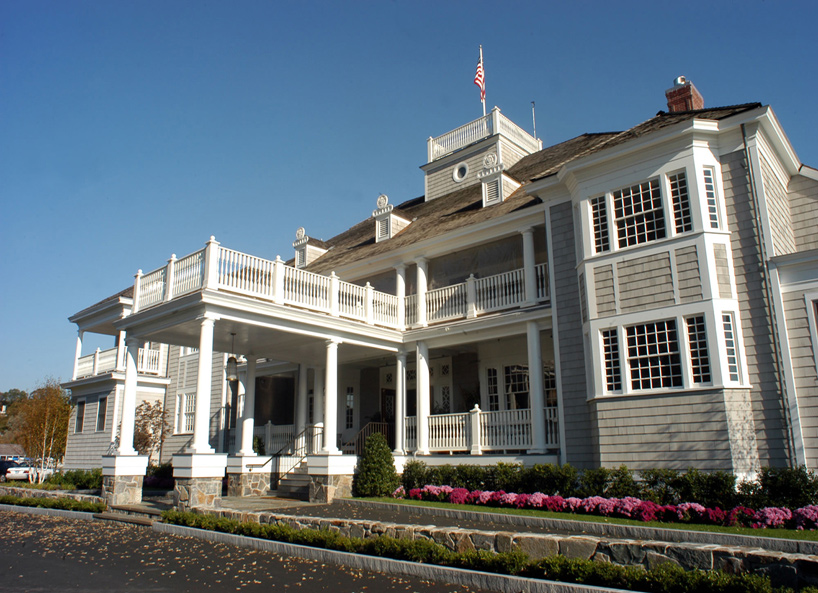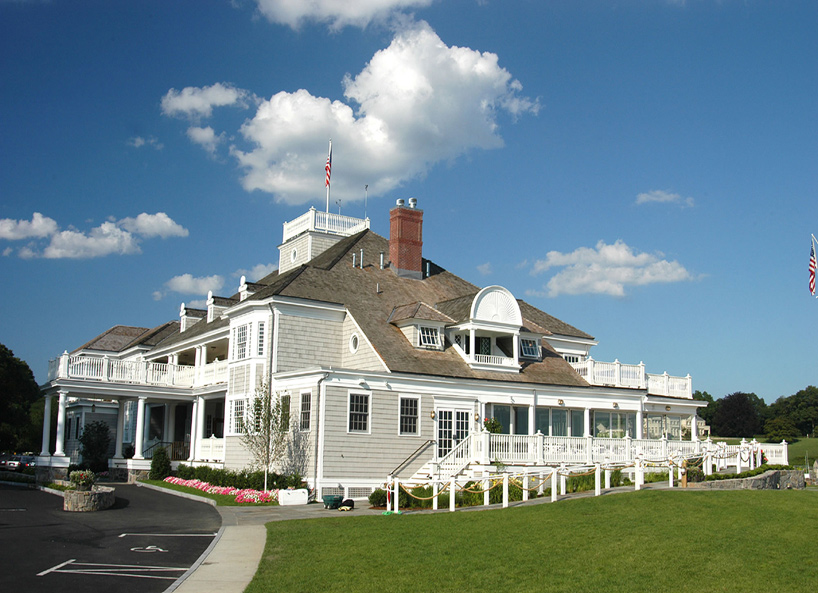 The Belle Haven Yacht Club was originally constructed as the Belle Haven Casino in 1892. It was a magnificent, sprawling Shingle Style structure with sweeping verandas and neo classical details. Unfortunately the intervening last century was not kind to it. Built at too low a grade, it was periodically flooded, causing major structural problems in the foundations. The deterioration was further exacerbated by an ill-advised attempt to save money by cladding the building in vinyl siding. This had the double effect of locking in the flood moisture, causing major rotting of the structural timbers as well as having had all of the wonderful classical details stripped off of the exterior to facilitate the vinyl siding installation. When Marchese, who was a member, volunteered to help, whole original sections of the building were gone and the roof and walls were badly sagging. An employee had actually fallen through the floor in the mens room. Marchese had to convince the membership not to demolish the historic landmark.

Drawing on his extensive experience in massive projects such as Newark Airport and The World Trade Center, Marchese set about to restore the 'casino' to its original glory. Under his direction, the roof and walls were cabled together internally with stainless steel yachting shrouds and turn buckled back into shape. The entire structure was then lifted onto a steel grillage and moved several hundred feet onto the tennis courts. A completely new foundation was constructed five feet out of the flood plane and the 22,000 sq. ft. building was lifted back onto its new base.

Using old turn of the century photos as guidance, Marchese painstakingly recreated all of the original details including the porte couchere and the seawall promenade. Modern touches, such as the disappearing glass exterior walls along the water, and the use of modern rot resistant materials assure that at least another century of members will enjoy this fine old facility in all seasons.